Instructions to reviewers
Only for french
​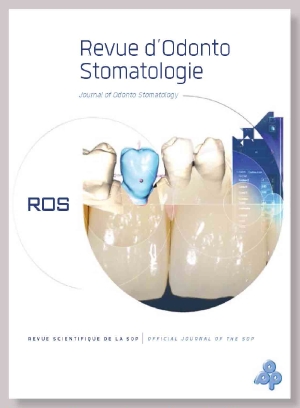 ​

Peer review protocol

When submitted papers are received :
A staff member allocates an anonymous number to each article.
A date of arrival is entered in the database.
Papers are e-mailed to the editor-in-chief or one of his two assistant editors in order to check if instructions to Authors were followed, and to designate a specific editor.
This specific editor will invite two independant peers reviewers to either agree or decline to review the article.
Send date and deadlines are entered in the database.
The reviewers should follow the Reviewers Instructions that were sent with the invitations. These instructions ask the reviewers to give either an acceptation with minor or major revision or a non-acceptation. They should also answer specific questions related to the type of article (i.e. research article, review article...). Additional comments are not mandatory and can come in Microsoft Word document or any other word processor that is Word readable.
The reviewer's comments should be anonymous. Editorial board should be carefull not to infringe upon authors' and reviewers' privacy before transmitting commentaries to the authors.
Editor's commentaries may be added to the reviewer's, but in order to avoid an editorial bias, they can not give any positive acceptation of the submitted paper.
Possible conflict of interest should be reported by the reviewer in a confidential comment to the editor. Manuscripts will be reviewed with due respect for authors' confidentiality and the journal will follow the International Committee of Medical Journal Editors guidelines (ICMJE's Uniform Requirements for manuscripts submitted to biomedical journals) in that matter.
Editorial freedom
The Revue of Odonto-Stomatologie, like the ICMJE, adopts the World Association of Medical Editors' definition of editorial freedom. It states that editorial freedom or independence requires that editors-in-chief have full authority over the editorial content of their journals. Journal owners should not interfere in the evaluation, selection, or editing of individual articles, either directly or by creating an environment that strongly influences decisions.
The editor should base decisions on the validity of the work and its importance to the journal's readers, not on the commercial success of the journal. The editor should be free to express critical but responsible views about all aspects of dentistry without fear of retribution, even if these views conflict with the publisher's commercial goals.